MAKING CHANGES TO WORDPRESS PAGES
There are two ways to edit a page.

Navigate to the page on your website that you want to change. While on the page, find the "Edit Page" link up  in the top gray navigation bar.  This will take you back into the Admin to edit the contents of this page.
Go into the Admin and select "Pages" on the left hand side. Then select the page you want to edit from the list.

2. A plugin called Fusion Builder has been installed on your website so you can easily make changes and move things around if needed. You will know if Fusion Builder is on as you will see all the Containers around your text and images. If Fusion Builder is NOT turned on your will see lots of code in the text box. Turn Fusion Builder on by clicking on the Fusion Builder button up the top of the page.

3. To make changes to text or an image move your mouse over the container to be edited and click on the pen nib icon in the centre.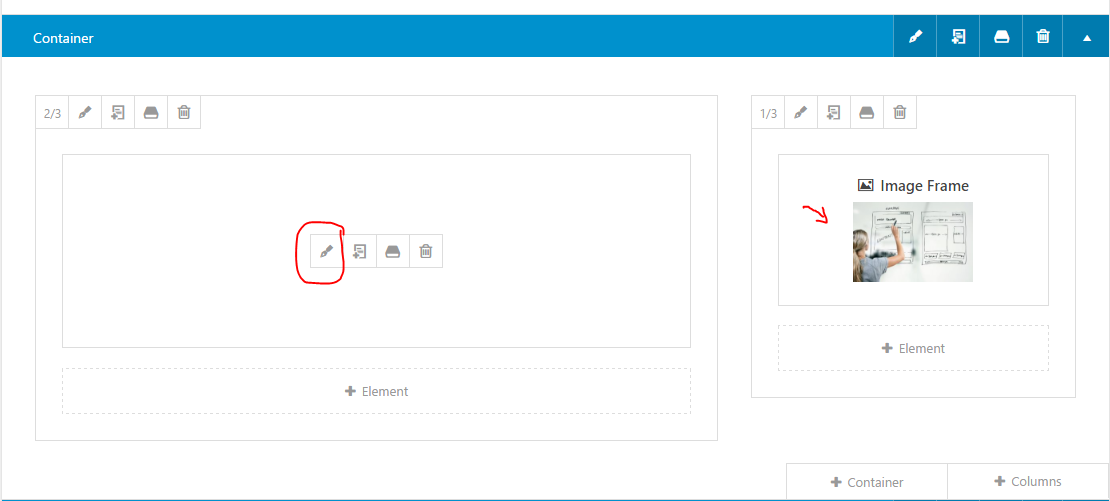 4. Make any changes needed on your page and click on Save to close the Editing window. Then click the blue button on the right that says "UPDATE." This will publish your changes and you're done.
5. To see your changes, click on the PREVIEW button on the right of your screen (just above UPDATE).
6. When you're done editing your website, log out by clicking on your username in the top gray navigation bar and select "Logout" from the menu.
CREATING A NEW PAGE IN WORDPRESS
1. Login to your Admin
2. click on Pages in the left hand side menu
3. Click on the "Add New" button up the top
4. Type in the Title of your page (make it human and Google friendly)
5. Click "Use Fusion Builder" if you wish to insert text and images in containers and move them around
6. Insert your text and image (images must be resized to 800 pixels wide if they are any larger)
7. Click "Publish" on right hand side
REMEMBER: You will not be able to find your new page in your website until you add a link to it in a menu