WEBSITE PRICING
Please feel free to ask us any questions about the type of website that would perform well for your business. PHONE Jen direct 0410 652 802
Jennifer Blissett is our marketing and design expert and is always more than happy to explain how a website could be put to work for your business.
Give her a call on 0410 652 802 or send her an email.
LOOK OUT FOR WORDPRESS CONVERSION
SPECIAL PRICES AS LOW AS $450 for a FULL WEBSITE PACKAGE
If you have an existing site and would like to take advantage of Googles new mobile ranking priorities and upgrade to a website that is mobile friendly please call us on 0410 652 802 for details.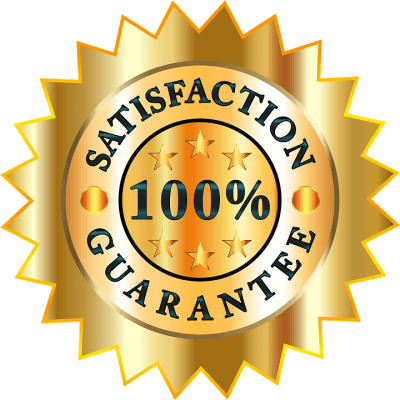 We offer free changes for 12 months so you are 100% HAPPY with your website!! 🙂
WEBSITE DESIGN PRICES
Your website needn't be expensive – our rates are very competitive. The average promotional website may cost as little as $450 which includes one years hosting and the purchase of your domain name.
DESIGN PACKAGE SPECIAL OFFERS
As a great start for your business we have discounted our three most popular web design packages. All packages are flexible and your website will be designed to suit your particular business. When you call us we can discuss exactly what you need in your website. Our number is 0410 652 802 or 0249347878 or email us HERE
FACEBOOK & INSTAGRAM MANAGEMENT SERVICE
Take the headache out of managing your Facebook Business pages. Due to popular demand we now offer a Facebook management service.
Get more Likes
Use the correct settings for your business
Get a professional Profile image
List your Services
Improve the visual professional appeal of your posts
Post on a regular basis so your customers don't forget you
Run promotional campaigns
Run competitions
Simple – affordable and effective! Please call us for prices on our Facebook Management Service.
Trades Person / Small Business Website
(suitable for Hairdressers, Builders, Plumbers, Welders, Lawn Mowers, Electricians, Painters, Music Teachers etc)
1-2 web pages (add $50 per extra page if only contains text and 2 images)
Fantastic Design for your Business
Social media bar
5 email addresses
Search Engine Lodgement
Mobile optimised
Onsite SEO
Contact page with interactive business location map
12 months free changes to ensure you are 100% happy
1 domain name purchase
*Hosting Charge not included (ask about our low cost hosting packages)
Starting at only $550   **** INTRODUCTORY SPECIAL FOR ALL SMALL BUSINESSES
Small Business Promotion / Hobby Package
1-10 web pages
Unique design to suit you
Social media bar
Mobile optimised
Contact Form
5 email addresses
Search Engine Lodgement
Onsite SEO
Fantastic DesignContact page with interactive business location map
12 months free changes
1 domain name purchase
Call us for our cheapest prices
*Hosting Charge not included (ask about our low cost hosting packages)
Small Business Profit Website Package
(WordPress promotional websites also available without shopping cart component)
Up to 30 web pages
WordPress Website
Full one-on-one training on how to edit your website (via phone or in person where possible)
Fantastic Unique Design to suit your business
Contact page with interactive business location map
Social media bar
Mobile phone Optimised
2 Contact Forms
15 email addresses
Search Engine Lodgement
Onsite Search Engine Optimisation
Access to visitor Statistics
12 months free changes
1 domain name purchase
PLUS free Gumtree ad
Call us for our cheapest prices – starts at only $950-1800
WORDPRESS CONVERSION SPECIAL PRICE APPLIES HERE  (call us on 0410 652 802 for details)
*Hosting Charge not included (ask about our low cost hosting packages)
WORDPRESS Professional E-Commerce Online Shop
Up to 100 product pages
Fantastic Design – no templates used -you always get a design specifically created to enhance your individual businesses web presence!
FREE Promotional Animation for your Home page (perfect to bring your customers attention to special products or special offers)
Online Content Management System – you can easily update your own products
Online image upload system
Shopping Cart & Checkout Facilities
Secure Credit Card Facilities
PayPal payment enabled
Product image enhancement
Contact Form
Contact page with interactive business location map
25 email addresses
Mobile Optimised
Search Engine Lodgment
Onsite Search Engine Optimisation
12 months free changes to ensure you are 100% happy
Access to visitor Statistics
1 domain name purchase
Call us for our cheapest prices
WORDPRESS CONVERSION SPECIAL PRICE APPLIES HERE $1500 (call us on 0410 652 802 for details)
*Hosting Charge not included (ask about our low cost hosting packages)
Prices may vary according to the following features:
Size of Hosting needed
Number of products. If you have over 200 products there may be an extra charge to cover image manipulation and uploads.
Flash introduction
Interactive forms
Bulletin Board / Chat Room
Animated text or banners
Streaming video
Facebook
Blogs
MailChimp
Other …
BANNER DESIGN SPECIAL OFFER
All Banners are now FREE with every WordPress website