DOMAIN NAME ORDERS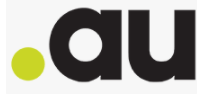 .au domain names are now available
This is good news and worrying news for us as Australian business owners.
IN SUMMERY
You need to order your .au domains ASAP (before September 2022). You need to do this to protect your business name and brand.
A registration period of only 12 months is available at the moment. 1-5 year registrations will be available in 2023.
On the 1st September registrations will be open to everyone (no ABN required).
Cost is $25/yr per .au and importantly includes a redirection to your current website.
Complete the order form here ASAP and list the domain names you would like to register.
This is very important for your business.
Please call us if you have any problems or questions 0410 652 802.
Thank you
Jen
Use this form to place an order for .au domain names.
We will confirm the cost first and then place the order.